THE VALLEY OF THE SALM RIVER – IN THE NORTH OF THE ARDENS REGION
The land of the Salm Valley welcomes you in the heart of the green Ardens.
In our area, surrounded by virgin nature, lots of natural and architectural treasures are to discover, while folowing the several well-maintained hiking or mountainbike routes.
Taste our regional recipies, lots of them based on the woodberries of other products of the forest, and enjoy the scale of attractions, wildparks, forest, rivers and lakes .
Our neighbourhood is touristic very well managed, with lots of respect for the traditional culture and nature.
All possible nature sports are available, as for example rafting, kayak, mountainclymbing, horse driving, quad, helicopter droppings, paint-ball, … etc
In wintertime there are several ski-pistes offering their equipment for alpine-skying or langlaufen.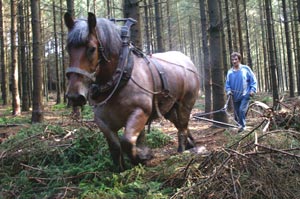 The average hight of the region is 450 meters, with as highest point the 'Baraque de Fraîture', 652 m, in the village of Vielsalm.
The land of the Salm Valley is very well known by geologics, as it's the only place on earth where under the ground the natural grindstone, 'the coticule' is found.
Who wants to know more about this can go and visit the musee of the grindstone in Salmchâteau, or the 'Archeoscope' in Vielsalm.
At the reception of the hotel, it's our pleasure to guide you through the possibilies to fill your day.